A. Lange & Söhne 1815 "200th Anniversary F. A. Lange" review
A. Lange & Söhne is a German watch manufactury with a rich and long history. The brand was re-launched in 1994 and is currently owned by the luxury conglomerate Richemond (which includes brands like Cartier, IWC, Jaeger-LeCoultre, Panerai and Montblanc).
With a production of just 5,500 watches pear year (by comparison Patek Philippe produces over 60,000, Audemars Piguet 45,000 and, well, Rolex over 1 million) it remains pretty much a niche manufacture of high-quality and complex time pieces like Tourbillion Perpetual Calendars, Split Second Chronographs and others grand complications.
In 2015 A. Lange & Söhne decided to celebrate the 200th Anniversary of their founder with a simple yet elegant version of the 1815 model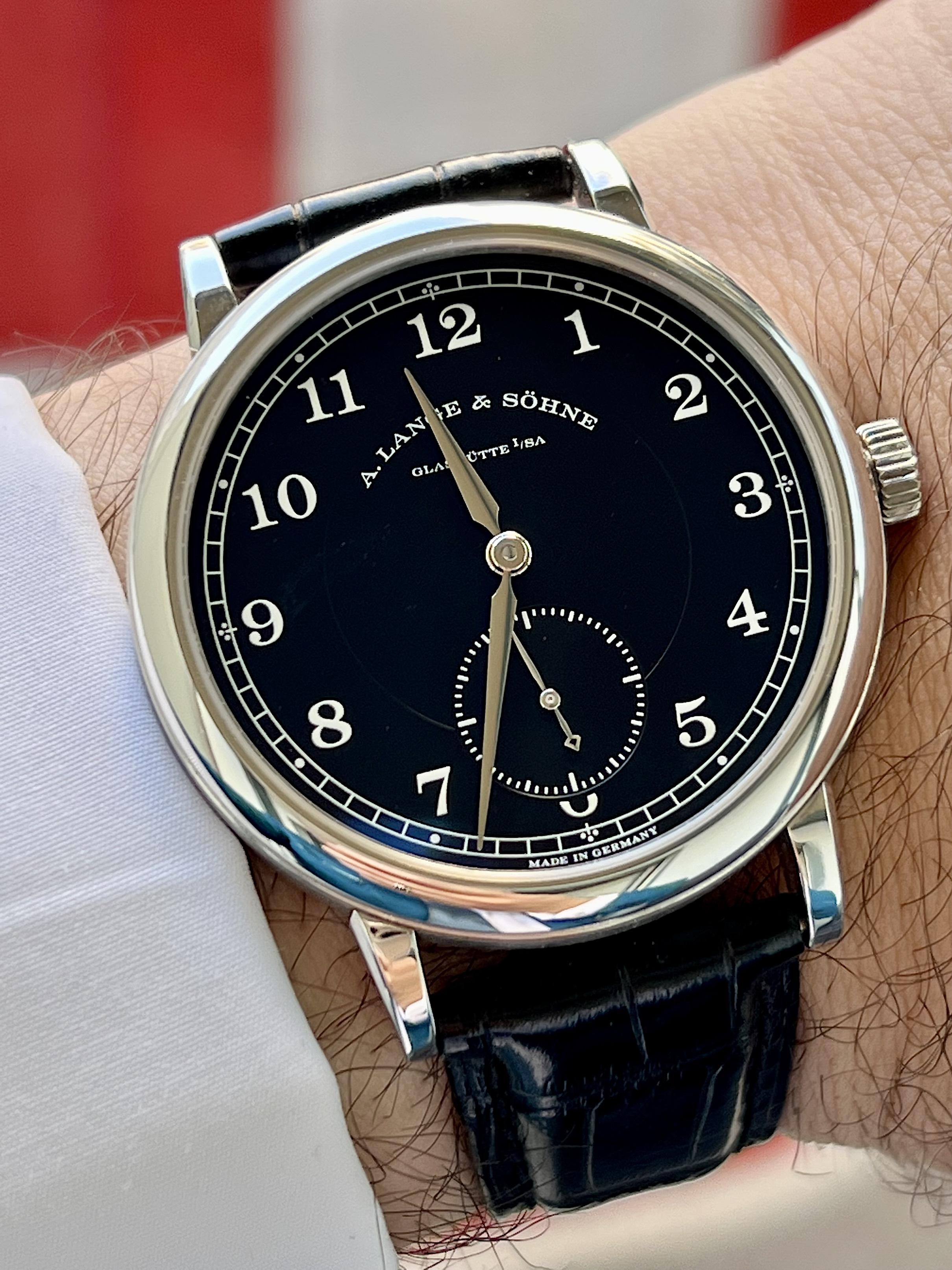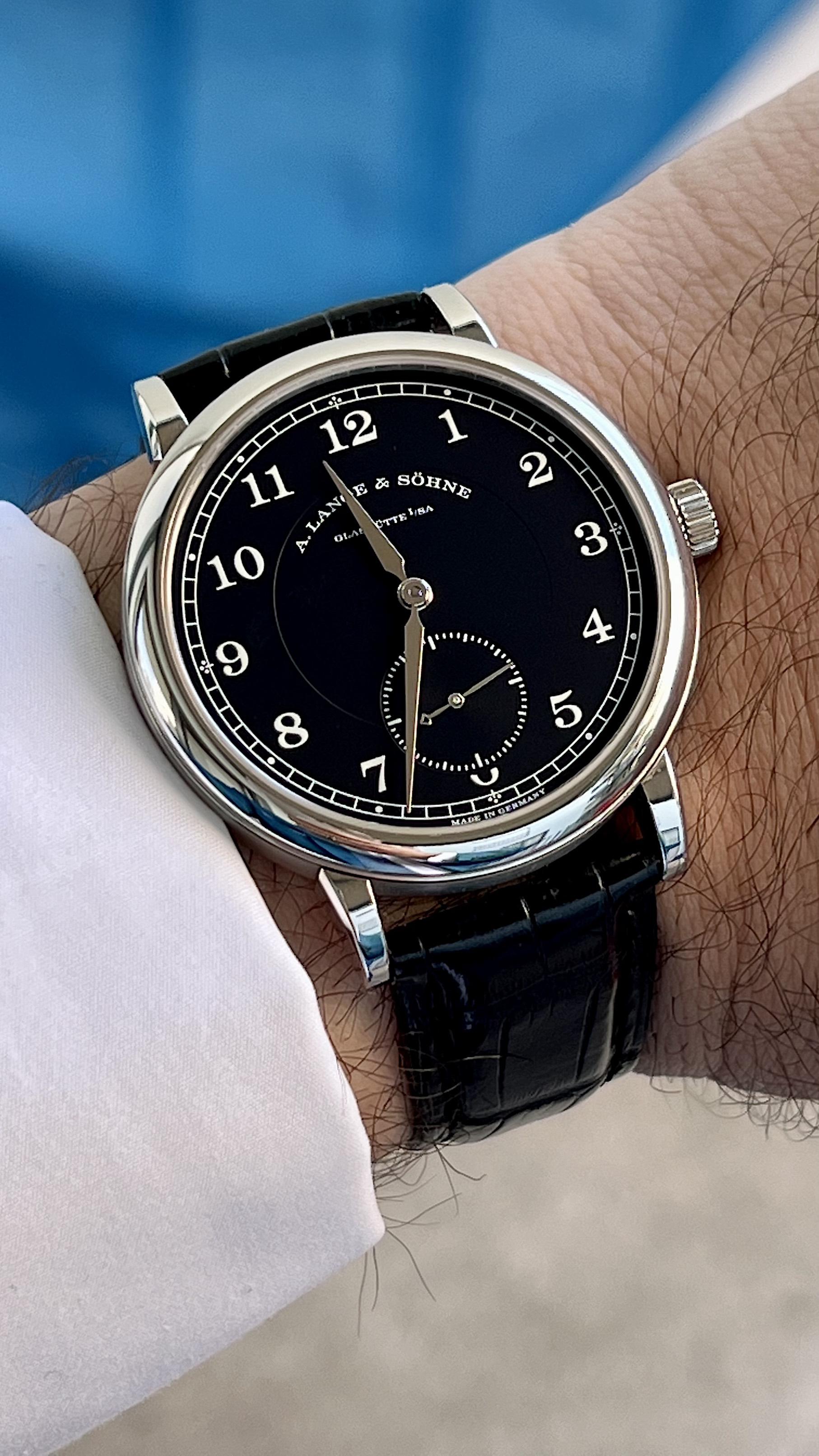 It is a very understated watch yet the finish and details are absolutely incredible. The case is in platinum and the pitch black dial presents a dramatic contrast with the white gold hands. The design of the 1815 is characterised by traditional hallmarks: Arabic numerals and the railway-track minute scale, it is an ambassador of Lange's watchmaking tradition. The movement is endowed with traditional features as well such as the three-quarter plate made of untreated German silver, the blued screws, the screwed gold chatons and the hand-engraved balance cock.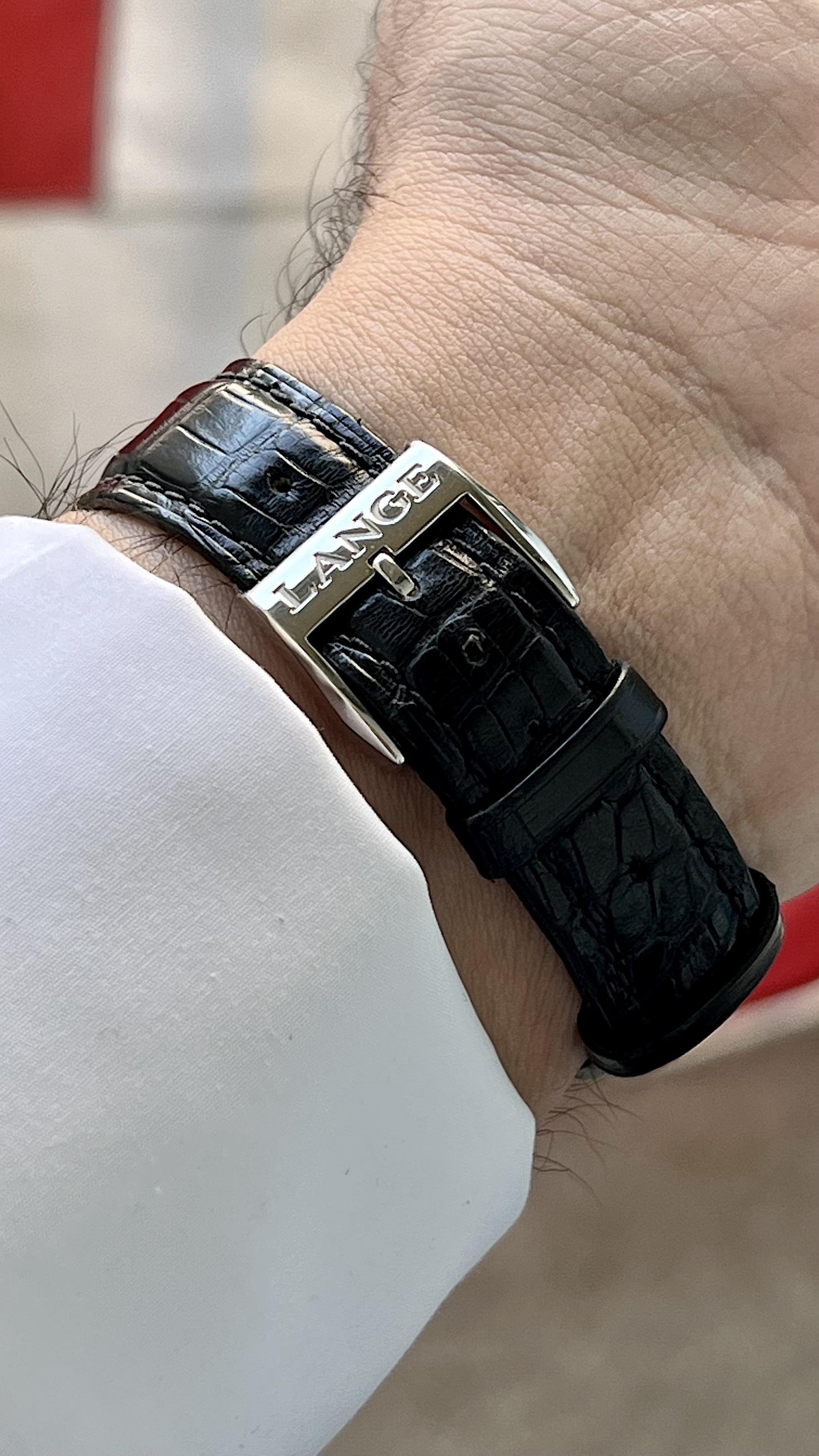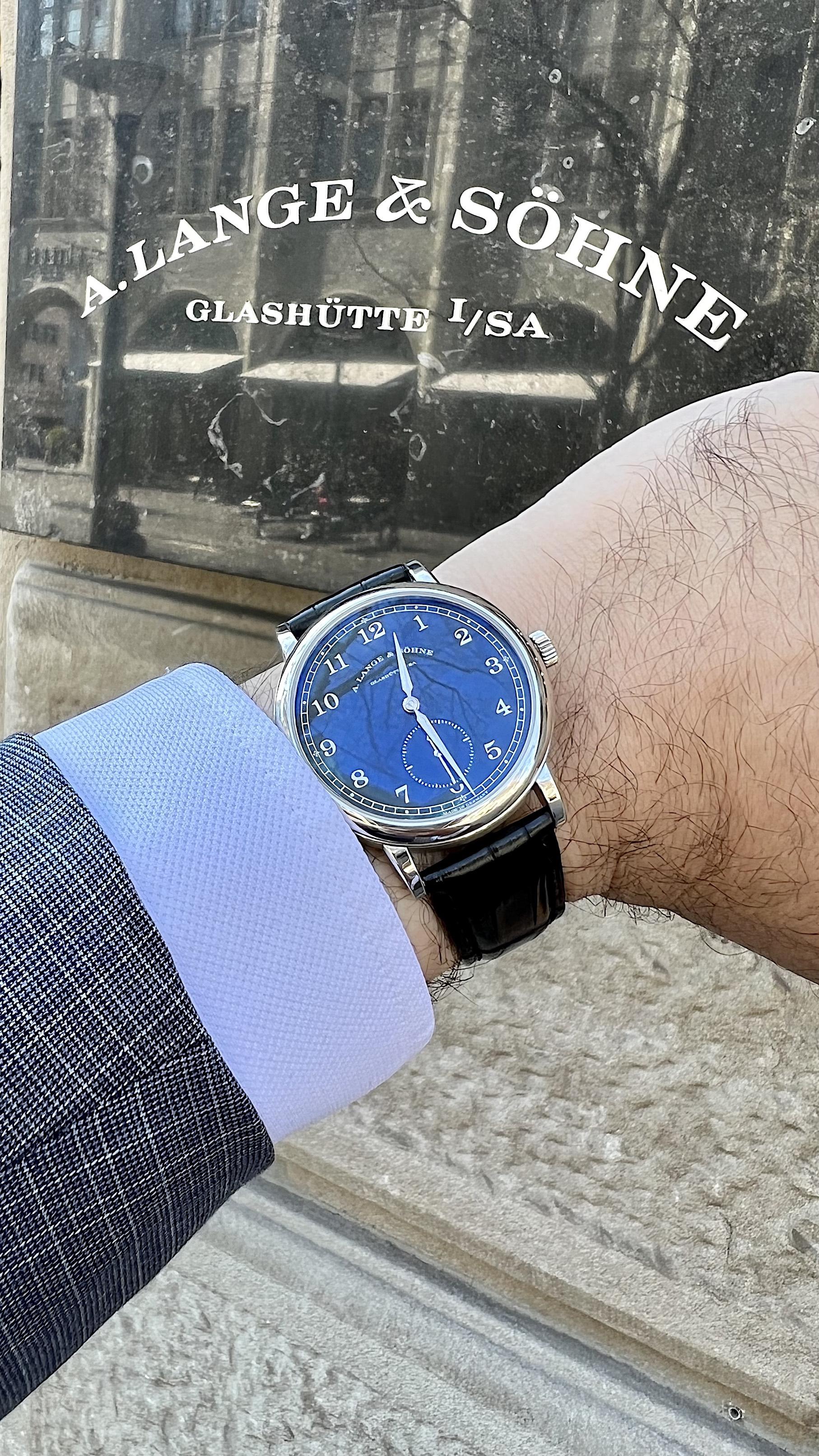 The pin buckle clasp in platinum with the engraving "LANGE" is very comfortable (I found deployant clasp a hit or miss even in many high-end brands). On the wrist the watch is very comfortable, despite the platinum the total weight including the strap is of just 103 grams.
The case height is 8.8 mm so very slim and fits perfectly under the shirt cuff.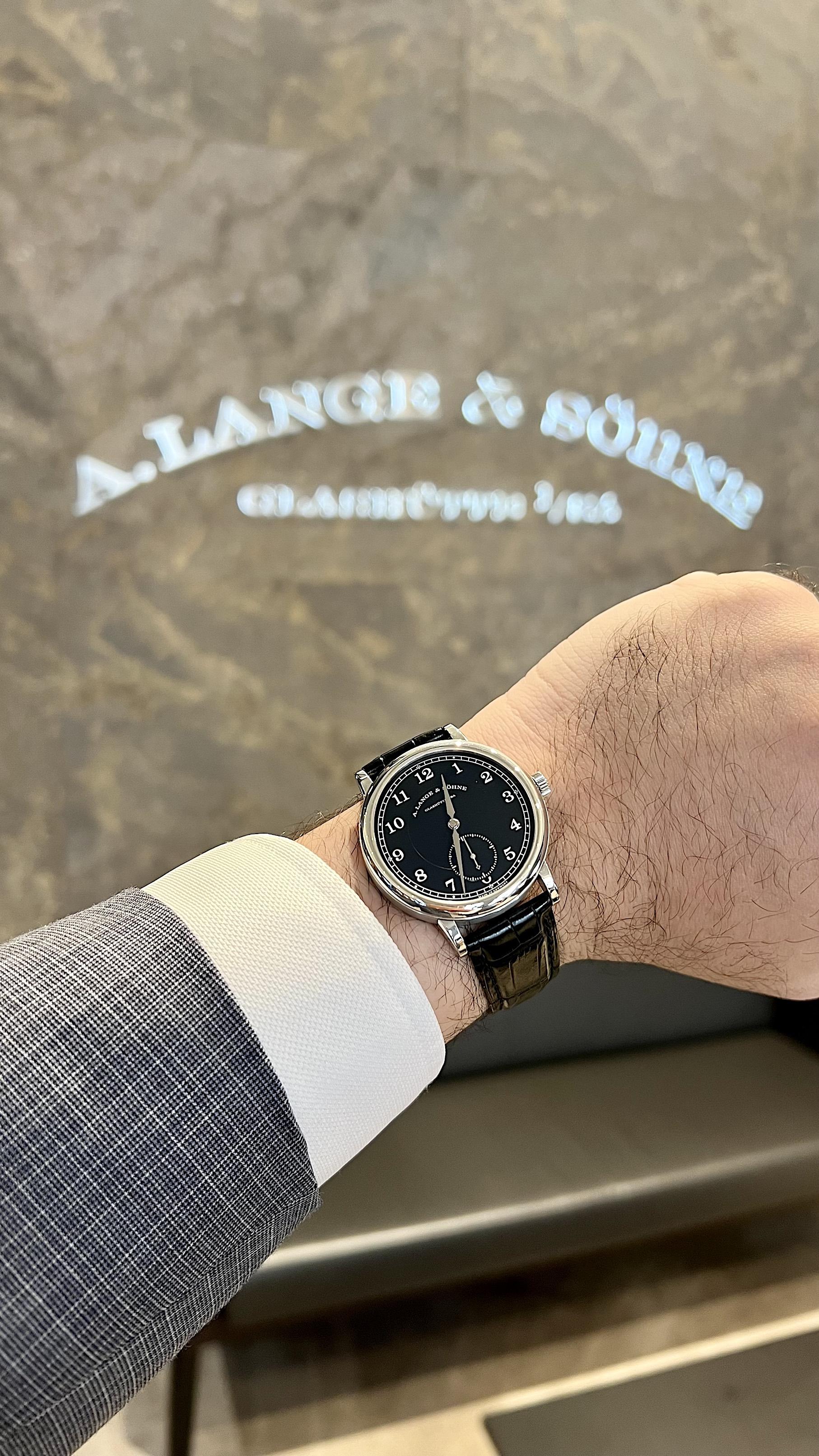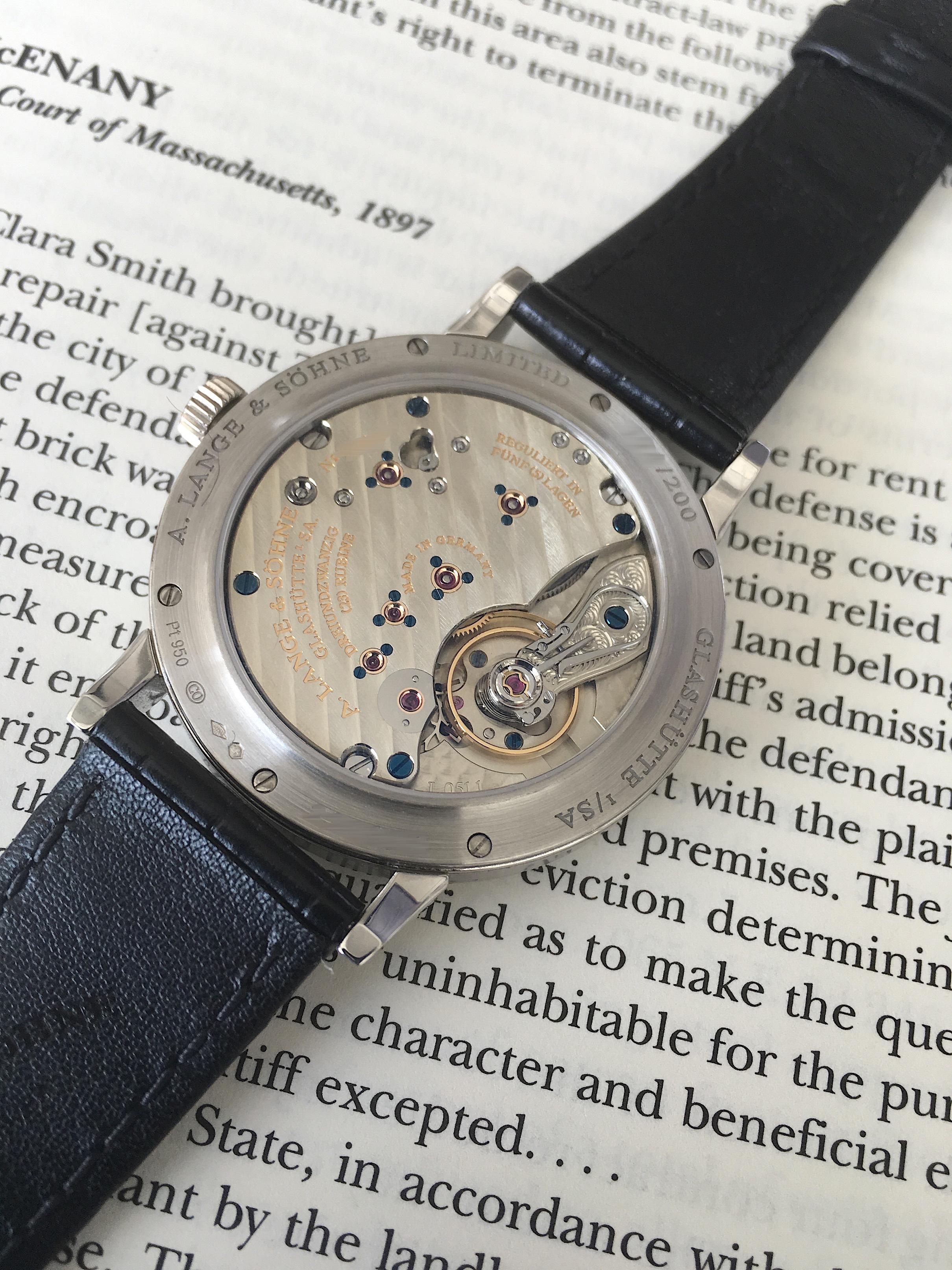 The 1815 Anniversary F.A. Lange dial is 40mm (regular models are now 38.5) but it doesn't look for feel too big. It is powered by the Lange manufacture caliber L051.1 that has a 55 hours of power reserve.
The winding of this manually wound movement is a pleasure. I have noticed that Lange smooth winding is probably the very best I ever experienced and also present in other models like the Lange 1.
The hand-engraved balance cock is also a unique feature of German high-end horology pioneered by A. Lange & Söhne. Each watch is somehow unique as no engraving is entirely identical.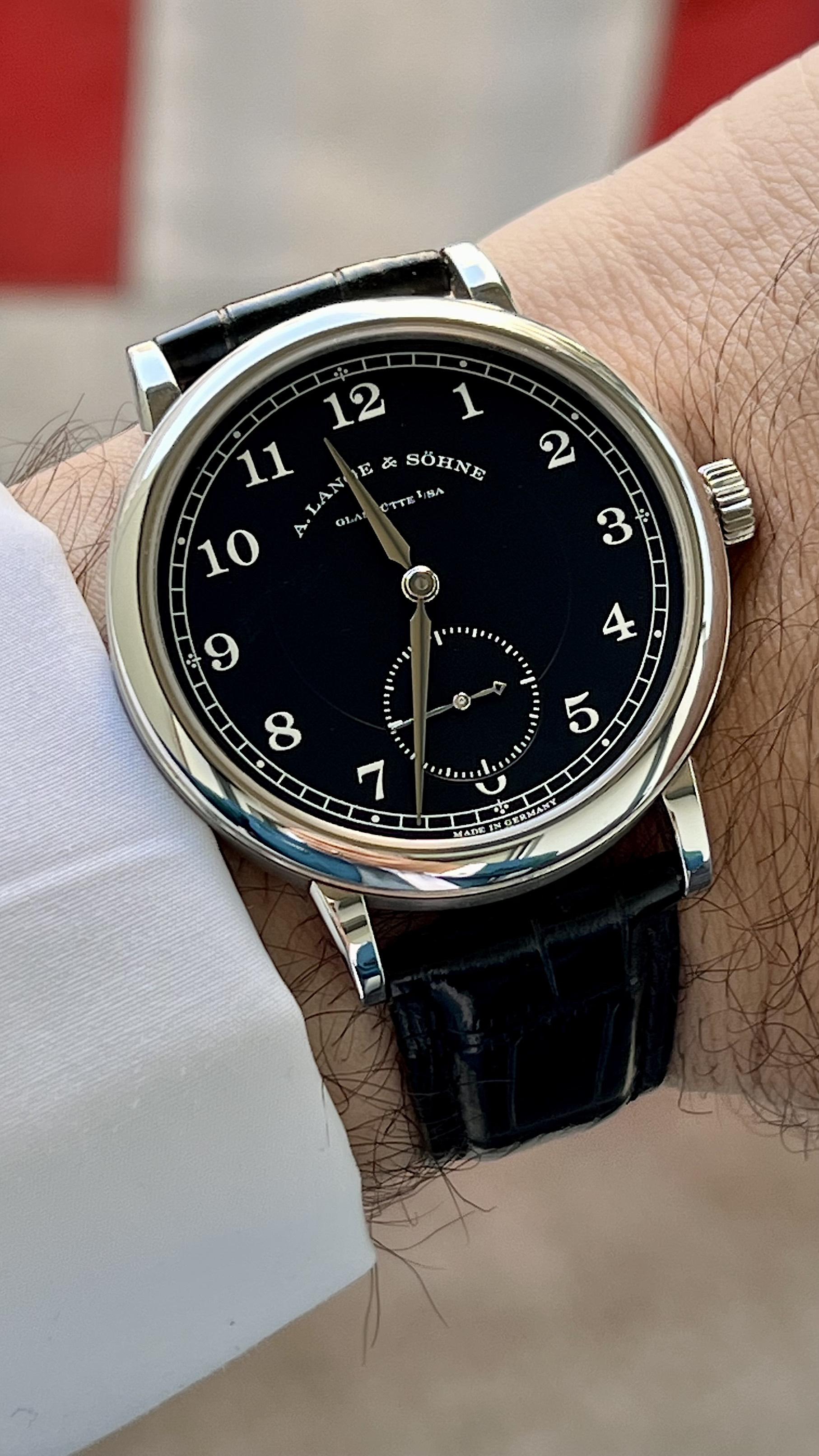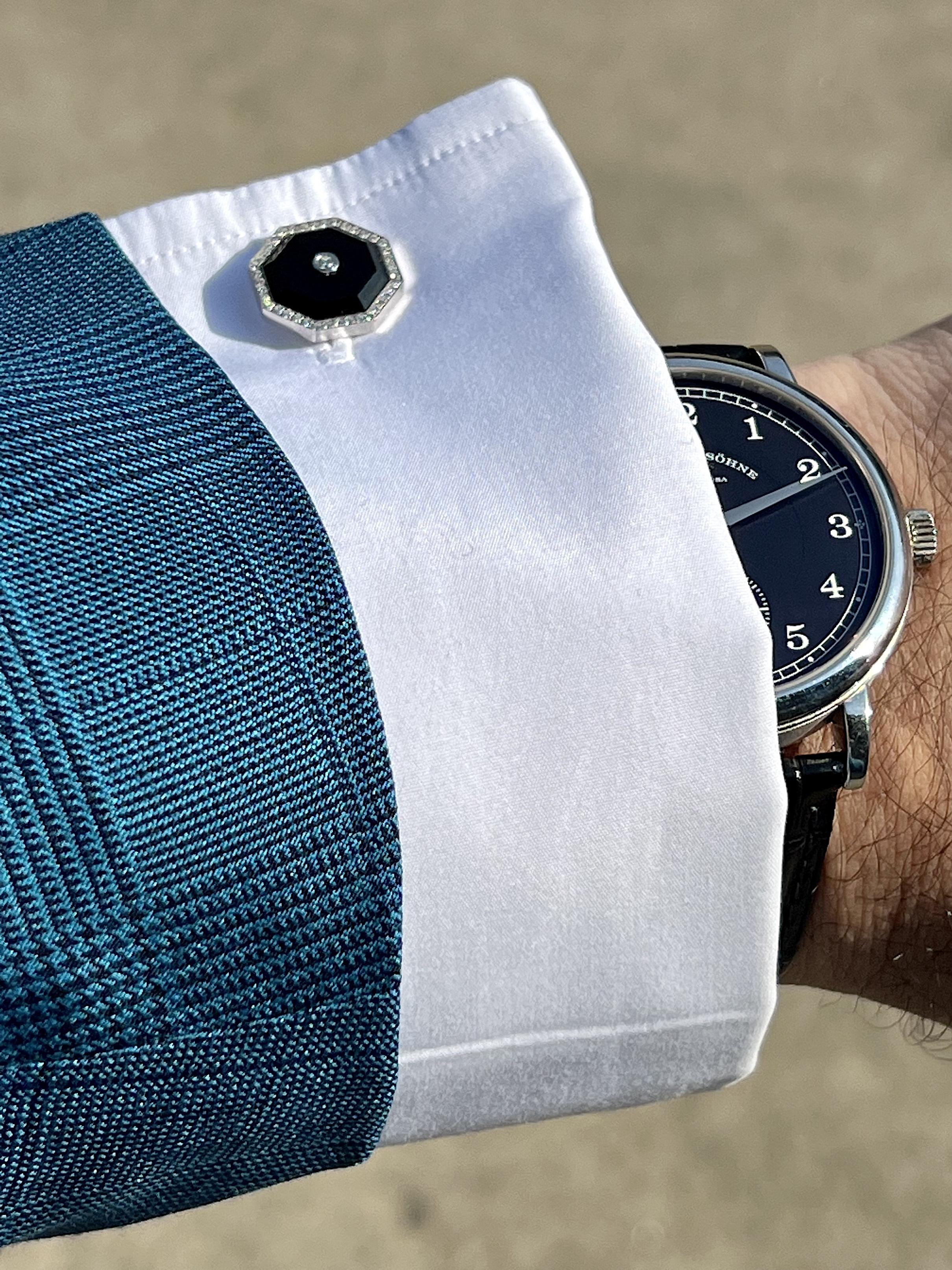 This watch has both classic and contemporary elements: the 40mm size of the dial is certainly contemporary but the dial is clearly inspired by pocket watches of another era.
It is an excellent exemple of understated elegance, a watch that you can wear without drawing too much attention because the perfection of this watch is mostly in the details.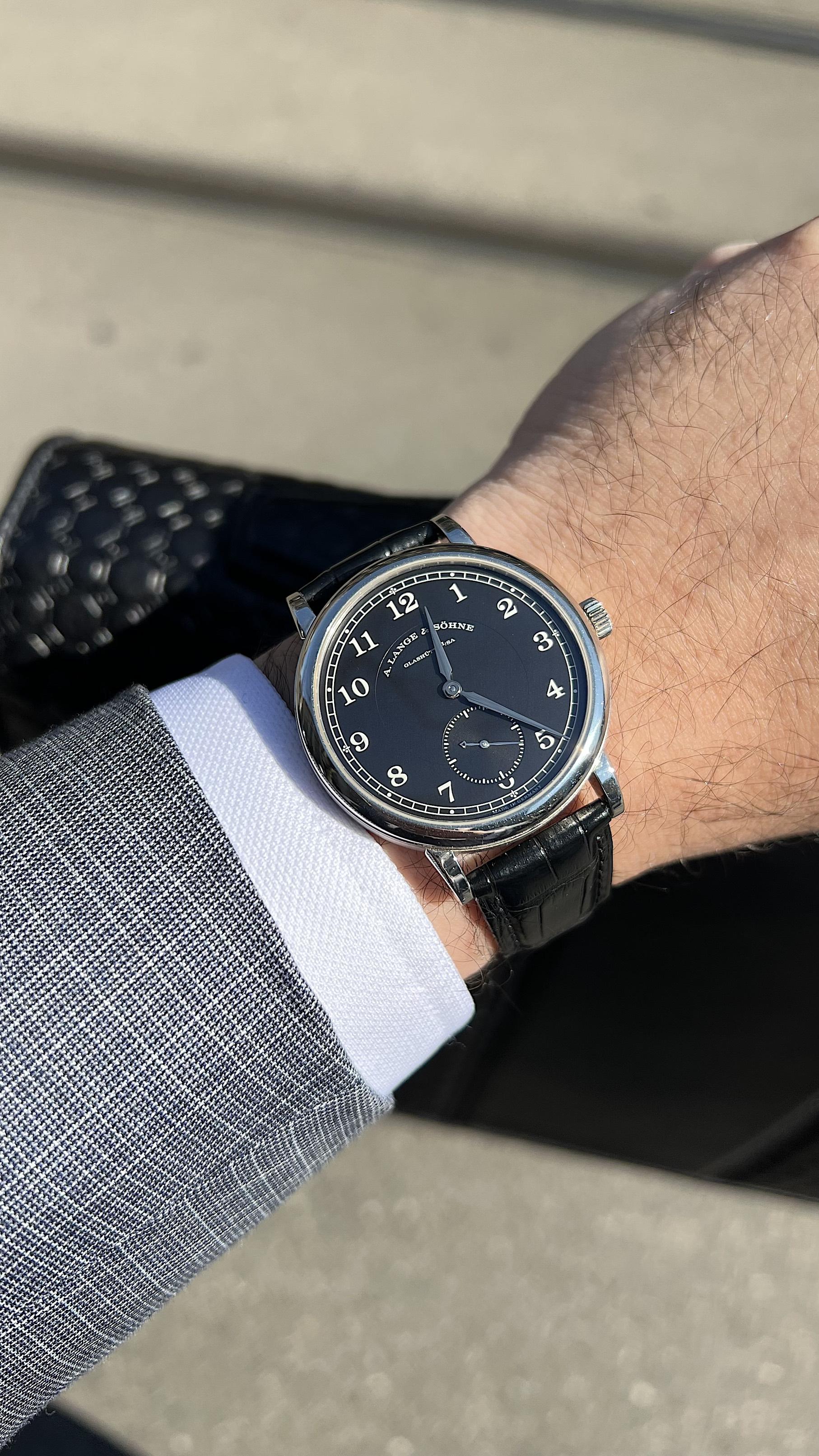 In summary, the A. Lange & Söhne 1815 "200th Anniversary F. A. Lange" is a masterpiece of elegance and high-end horology with a finish that is unmatched by other high-end brands. Discreet, elegant and perfect for a CEO with a preference for classic timepieces with a contemporary twist.